Jupiter in Scorpio 2017: Emotional Transformation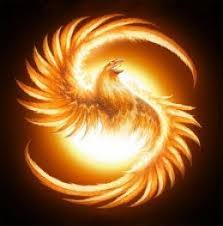 Jupiter, also known as Zeus in Greek mythology, was the King of the Gods and ruled over the heavens and all the deities on Mount Olympus.  In astrology Jupiter is associated with expansion, abundance, optimism, opportunities and success and is known as the Great Benefic.  Jupiter amplifies and expands all that it contacts, knows no boundaries and can be larger than life; verging on excessive.  Jupiter was also considered to be the patron deity of the Roman state, in charge of laws and social order, and is associated with justice and the search for meaning, truth and wisdom.
Since September 2016 Jupiter has been travelling through the sign of Libra, focusing on relationships, balance and the integration of self and others.  Close to midnight on 10 October Sydney time, Jupiter will move into Scorpio, bringing a very different emphasis to its 13 month transit of this sign.
Scorpio is the realm of strong emotions, deeply unconscious energies and psychological patterns.  Scorpio digs deep to explore what is really going on below the surface.  As a fixed sign it is loyal, enduring, committed, magnetic, intensively private as well as having the capacity to be secretive, jealous and even obsessive.  Scorpio is concerned with power and control and we can expect to see these themes applied to resources (internal and external), desire, and intimacy.  What do we deeply desire?  Where do we experience power and control dynamics in our intimate relationships?
Jupiter in the water sign of Scorpio encourages us to grow and expand emotionally and to discover and let go of deeply held emotional dynamics that hinder our personal growth.  It promotes intimacy with ourselves and with others, delving into hidden mysterious realms.  We dig deep into our emotional landscape and may discover valuable inner resources and awaken talents within ourselves and others.  We are drawn to the mysteries, the hidden and the taboo and may chose to explore reincarnation, past lives in a soul context and to reorientate ourselves towards our meaning and purpose in this life.
With the planet of expansion, meaning, personal truth and wisdom in the sign of transformation, we have to opportunity for deep personal transformation of intense emotions and feelings and through exploration of the shadow.  We also have the opportunity to transform shared resources such as water; and we may discover new ways of recycling or regenerating our water supply.  Financial resources such as the stock market, finance and banking systems may be overhauled as well as our personal finances with an emphasis on debt and taxes.  If you've been avoiding your tax return, now may be the time to tackle it!
Above all Jupiter asks each of us individually "What is my truth?" "What is my personal wisdom?" "What meaning do I make of life events?"  Like the Phoenix rising, with Jupiter in Scorpio we can bravely face our personal demons and in so doing transform not only ourselves but the lives of others.
Jupiter is in Scorpio from 10 October 2017 to 8 November 2018.  To see how this impacts you more personally, look at any planets that you have in Scorpio and the house or houses being transited by Jupiter in your natal chart.