About Janette

I believe that we each have a unique and tremendous potential
 and that by living courageously, authentically and purposefully
 we not only feel joy and fulfilment ourselves, but also enrich the lives of others
I am an experienced astrologer, intuitive energetic healer and transpersonal coach.  I hold the Federat ion of Australian Astrologers (FAA) Diploma of Astrology and am a licensed Ignite Your Spirit (IYS) energy healingpractitioner and teacher, as well as a qualified aromatherapist and transpersonal coach.
With an extensive background in the corporate world, I combine a grounded, practical approach with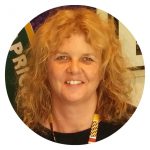 intuitive insights and esoteric knowledge.
I have lived and worked in the UK, USA, Australia and Bali.  I recently volunteered for an Indonesian conservation foundation "Friends of the National Parks Foundation" (FNPF) committed to regeneration of habitat for endangered species such as the Bali Starling in Nusa Penida and Orang Utans in Borneo.  I continue to support FNPF and other environmental and social projects.  I am currently based in Sydney Australia.
Qualifications & Training
Diploma of Transpersonal Coaching (Nature Care College)
Diploma of Astrology (Federation of Australian Astrologers)
Energetic Healing (Nature Care College)
Energy Healing & Teaching: Ignite Your Spirit Therapy (Shanti Mission)
Diploma of Aromatherapy (Nature Care College)
Diploma of Remedial Massage (Nature Care College)
Crystal Dreaming (Raym Richards; Global Healing)
Mindfulness Based Stress Reduction
Meditation Facilitation
Holistic Counselling
Nutrition
BSc Hons First Class International Management Science
Accredited Human Synergistics LSI/GSI Practitioner
Association Membership 
I am a member of the following associations and abide by their codes of ethics:
International Institute for Complementary Therapists (IICT)
Federation of Australian Astrologers (FAA)