Astrology Consultations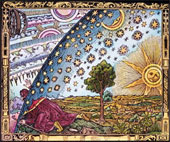 Janette is available for individual consultations in person, by phone or skype.
To make a booking please contact janette@yoursoulpotential.com
Please provide your date, place & exact time of birth
& state the areas of focus and outcomes you would like from the session.
Birth Chart Interpretation (includes key transits)
Your birth chart is a diagram or map describing unique energetic circumstances (the moment of your birth) which motivate and drive you throughout your life.  Interpretation of the chart reveals your personal energy dynamics and identifies subconscious patterns which may either block or support you in your life journey.  Understanding your chart gives you deeper insight into your personality and your unique potential.
Report preparation, pre session chart analysis followed by 1.5 hour personal session: A$180
Predictive* – transits, progressions & returns
Highlights the areas being activated in your birth chart, what energetic influences are affecting you over the next 12 months and how you can interact with and navigate them easily and gracefully.
Report preparation, pre session chart analysis followed by 1 hour personal session: A$140
*(recommended : prior Birth Chart Interpretation session or good understanding of natal chart)
Approx 1 hour guided energetic interaction with the core energies in your chart – access, feel and experience different the voices within you as symbolised by the planets and zodiac. Receive insights into your personal energy make up and life purpose.
Empowering and transformative: A$150

Relationship Astrology
Explore the alchemy of your chosen relationship — your similarities & differences, world views, individual needs & wants as well as the drives of the relationship itself; to achieve more understanding and loving ways of being together.
Report preparation, pre session chart analysis followed by 2 hour personal session: A$400
Relationship (Kindred Spirits) Report
Astrological insights into how family legacies, formative years, friends & colleagues and intimate partners shape your soul's journey through relationships.  Includes birth chart diagram and extensive personal report written by professional astrologers, approx 30 pages: A$19.95 (PDF).

Goddess Report
Explores the different aspects of the feminine energies in your chart as symbolised by the twelve major asteroid Goddesses.  Complete with beautiful illustrations, these extensive personal reports have been written by professional astrologers in an easy-to-read style, approx 40 pages: A$19.95 (PDF).
I saw Janette for an astrology reading in 2010.  I had rather low expectations since I have seen some excellent astrologers all around the world.  I liked Janette and her presence so I thought I'd give her a try.  Well I got a lot more than I expected. First she explained astrology to me in a way that no one else had.  Her explanation of how the planets and signs and houses interact was brilliant. I only wish I had recorded it.  She gave me a reading that was down to earth and insightful and very useful to me. She uses Chiron in her readings and for me adding Chiron makes sense of a lot of the difficulties I was facing at the time. She has a gift for translating complex astrological information into understandable and practical feedback.  Janette is truly gifted. She is also a very warm and down to earth person. It is easy to connect and feel comfortable right away.  I have recommended her to many friends and they have all been very pleased with their readings, even my most sceptical friend came away a believer in astrology.

Margie, Ubud, Bali
I just want to thank you again for your help with the chart.  I have really been floundering, trying to understand why I have felt the way I have for at least the last four months. Your work with me on Saturday has really clarified why I have felt like this, and shown me a roadmap that leads me from where I am to a much more luminous place.  I am really thrilled with your findings and the thoroughness of the chart has been incredibly helpful.  Thank you so much for your time and experience, deep intuition and insights.  I am really really grateful.

Anandanetti, Former Artistic Director of Australian Theatre for Young People and Acting Teacher at NIDA, Currently Creative Director of PEACE ANGELS, Sydney
I have had several astrology readings in my life but Janette's was by far the most in-depth and detailed.  It was also very practical and helpful in terms of helping me understand past events and patterns and recognize transitions.  I feel that Janette has a gift of intuition and clarity which make her readings both meaningful and valuable.  I strongly endorse her work.

Ibu Cat, Ubud, Bali